HVAC Supplier in Portland, Oregon
Wholesale HVAC Parts, Equipment, and Services
Portland Location Information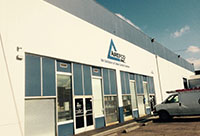 Portland Branch
211 SE Yamhill St
Portland, OR 97214 Text to Branch: (503) 234-0251
Hours: 7:00 AM – 5:00 PM
Toll Free: (800) 452-8077
Main Phone: (503) 234-0251
Fax Number: (503) 233-2260
After Hours: (971) 563-8388
Airefco, Inc. has been providing HVAC solutions, parts, and equipment service to the Pacific Northwest, including Portland, for over 60 years. We have a long-standing reputation for providing quality products and services to our HVAC dealer and installation customers.
Airefco is committed to providing the best possible service to our customers. We have a team of experienced and knowledgeable technicians who are available to answer your questions and provide you with the information you need to make the best decision for your HVAC needs.
Airefco offers a wide range of HVAC products and services in Portland, including:
Carrier Equipment

Bryant Equipment

Payne Equipment

Toshiba/Carrier

Air Conditioners

Commercial Units

Ductless Systems
Geothermal Equipment

Heat Strips

Indoor Air Quality

Sheet Metal

Generators Accessories

Unit Heaters

Motors
Ventilation

Evaporator Coils

Fan Coils

Capacitors

Compressors

Controls

Linesets
Thermostats

Indoor Air Quality

Air Filters

Tools

Adhesives & Sealants

Pipe & Fittings

Furnaces
We're Your HVAC Parts, Equipment, and Services Solution
Airefco is your one-stop shop for all your HVAC needs. We offer a wide variety of products and services to help you meet the needs of your customers. We also offer a wide range of financing options to help you get the products and services you need.
Airefco is an authorized dealer for many leading brands of HVAC products, including:
Carrier
Bryant
Payne
Toshiba Carrier
Mueller
Honeywell
Micro Metl
Diversitech
Totaline
CDI
JMF Manufacturing
Ademco
Tutco
Generac
Panasonic
Arkema
Why Trust Airefco For Your Wholesale HVAC Needs in Portland?
We have a strong reputation for quality and customers service
We offer a wide range of HVAC products, brands, and services
We serve Portland, OR, serving the HVAC needs of dealers and installers in the area
We're a family-owned business and we take pride in our work
We are committed to providing our customers with the best possible experience
There are many benefits to buying wholesale HVAC parts and equipment from Airefco. First, you will save money by buying in bulk. Second, you will have access to a wide range of products that we have in stock, and we can also special order items that we do not have in stock. Third, we offer delivery services to our customers in the Portland area, and we also have several other service hubs throughout the Pacific Northwest.
Get in Touch with Us
If you are looking for a trusted source for HVAC parts and equipment in Portland, look no further than Airefco. Airefco is a trusted source of quality HVAC products and brands. We have been in business for over 65 years and have a reputation for providing quality products and services. We offer a wide variety of HVAC products and services to both residential and commercial customers. Our knowledgeable staff is here to help you find the right parts and equipment for your needs. We are confident that we can meet your needs and exceed your expectations. Contact us today to learn more about our products and services.